After the disgrace of Thomas Brown in Augusta, he was seen wearing his hair very short and a handkerchief over his head. Although the newspaper account of the tar-and-feathering was grizzly and his feelings embittered, it is easy to understand why he went wholeheartedly to the loyalists. He decamped to Florida and there got a commission as colonel of the Florida Rangers, an outfit composed of loyalists who had fled from the Carolinas and Georgia. Thereafter, he was like a black plague to the Americans. Local legend had it that he was like a Benedict Arnold. Now with Augusta taken by the British, Brown was in command there where he took his revenge by rounding up patriots, confiscating their property and executing them. His troops were sent into the surrounding countryside to perform dastardly deeds of cruelty. The revenge taken by Brown caused many persons to suffer torture and death. How well this scoundrel is remembered!
While this was occurring, General Elijah Clarke gathered together four hundred women and children from Wilkes County and carried them into the mountains of eastern Tennessee for refuge. Also, there was a general exodus of fighting men from Wilkes County, to bide their time for a better day. This exodus was in small bands, harrying the British while they could. Clarke returned home a few months later, and gradually others returned, all waiting to reassemble and attack Augusta.
Brickwall Subscription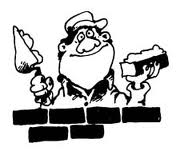 Subscribe to www.georgiapioneers.com for 1 year - $122.00. This subscription includes free brick wall help with one of your Georgia Families. After you subscribe, please submit the issue
here

Special Upgrade Bargain this month for Bloggers. Subscribe to 6 genealogy websites and get 18 months for $150 (rather than 12 months).
Click here to take advantage