The three McIntosh brothers served throughout the Revolution. The youngest, Colonel John, distinguished himself at Fort Morris, the outer defense of Sunbury and is remembered for the time when the British sent him a demand to surrender the fort. He sent back the message
"Come and take it!"
These words were engraved on a sword which the Georgia Assembly presented to Colonel John McIntosh.
"Find your Ancestors on Georgia Pioneers"
Digital Images of oldest Chatham County Wills dating from 1777 to ca 1860. Easy to view on your computer.
Brickwall Subscription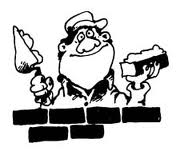 Subscribe to www.georgiapioneers.com for 1 year - $122.00. This subscription includes free brick wall help with one of your Georgia Families. After you subscribe, please submit the issue here