Thomas Gibbons had an estate of 800 acres in Savannah opposite to Capt. McKays as well as other properties to which Joseph Gibbons was entitled as an heir. William Skirving claimed this acreage under the confiscation act a well as 200 acres, late the property of William Thompson on the Savannah River. However, Joseph Gibbons laid claim to the 800 acres, and Skirvin would not comply with the division of it.
Brickwall Subscription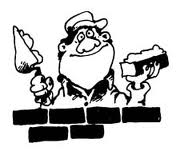 Subscribe to www.georgiapioneers.com for 1 year - $122.00. This subscription includes free brick wall help with one of your Georgia Families. After you subscribe, please submit the issue
here

Special Upgrade Bargain this month for Bloggers. Subscribe to 6 genealogy websites and get 18 months for $150 (rather than 12 months).
Click here to take advantage