The 1,224 acres surrounding the
Mulberry Grove plantation
was first claimed by John Graham, a lieutenant who handled many of Wright's colonial affairs. Also, Alexander Wright owned 1000 acres on the Savannah River. All of this was purchased under the confiscation act by Messrs. Clay, O'Bryen and Howley for Generals Nathaniel Greene and Anthony Wayne. But Greene soon became the owner of
Mulberry Grove
, which appear to have resulted in some hard feelings from Wayne. Wayne, as we recall, was encamped near Savannah and playing tricks on the Creeks when Cornwallis surrendered in Virginia. As he rode through the war-torn city observing buildings damaged by cannonball, it caused him some stress. He loved Savannah and invested in a number of tracts of land and encountered financial difficulties for many years.
more
Brickwall Subscription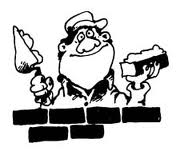 Subscribe to www.georgiapioneers.com for 1 year - $122.00. This subscription includes free brick wall help with one of your Georgia Families. After you subscribe, please submit the issue
here

Special Upgrade Bargain this month for Bloggers. Subscribe to 6 genealogy websites and get 18 months for $150 (rather than 12 months).
Click here to take advantage