Nathaniel Hall owned a 500-acre plantation in Savannah called
Morton's Hall.
On June 13, 1782 when it was offered for sale by the Executive Committee handling the colonies affairs after the war. Mrs. Hannah Gibbons, a member of the wealthy Gibbons families owning extensive plantations near Savannah and in Liberty County, purchased the acreage for 8 pds: 2 shillings per acre. Thus, this Savannah site, situated north west of the city, disappeared from the records except to be listed in the Gibbon's estates in Chatham County.
Source: Gibbons Wills, Chatham County and Sales of Confiscated Estates available to members of
Georgia Pioneers
Brickwall Subscription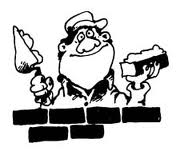 Subscribe to www.georgiapioneers.com for 1 year - $122.00. This subscription includes free brick wall help with one of your Georgia Families. After you subscribe, please submit the issue
here

Special Upgrade Bargain this month for Bloggers. Subscribe to 6 genealogy websites and get 18 months for $150 (rather than 12 months).
Click here to take advantage