Those loyalists who were declared traitors got out of Georgia fast after Cornwallis signed his surrender. They went into the Florida everglades, Barbadoes and Canada. To see what happened to their estates let us start with the colonial governor, Sir James Wright. According to the records, Wright owned a number of local plantations around Savannah but we have little knowledge that an affluent life-style was reflected in the structures. Remember that the first colonists in Savannah had a major struggle to exist, what with crime and lazy citizens, some of whom ran off (even though they were indentured servants) and settled around Charleston, South Carolina. Oglethorpe's idea of social justice for the unfortunate poor persons parading the streets of London, that they would work to be successful in a colony of tradesmen, was delusional. As it were, these were the very people who continued their careless life-styles in the colony. It was the Germans and Austrians who were the hard-workers and they established small villages at and around Ebenezer. Thus, just like today's food stamps and free housing, telephones, etc., that population fails to rise above its circumstances, while and allows the industrious to wait upon them. Considering what the records say about crime, murderers, etc., it is difficult to imagine that Governor Wright had anything but problems.
However, let us examine it. On June 13, 1782 and during 1783, all of the properties of Sir James Wright were disposed of. His 140 acre plantation called
River plantation
located on the Great Ogeechee River was sold publicly to John Ward for 21 pds., 7 shillings per acre, who also purchased his 500 acre property known as
Fort Argyle Tract
for 6 pounds per acre. The Great Ogeechee River was populated in Georgia and South Carolina with rice planters, the money crop of the day. This venture required many common laborers or slaves. Governor Wright also had another 140 acres on the Great Ogeechee known as the
Point plantation
, which was purchased by Samuel Elbert for 21 pds: 1 shilling per acre.Jacob Read purchased his 500 pine acreage on the Great Ogeechee which adjoined Savage, Feaster and Cherry at 1/6th pound per acre and Major Richard Call purchased 450 acres on the same river known by
Sandy Hill
for 9 pds:10 shillings per acre. During the same month, his
Middlebridge
plantation of 150 acres was purchased by Hampton Lillibridge of Savannah for 15 pds: 18 shillings per acre and simultaneously Colonel James Jackson purchased
Lower plantation
of 150 acres at 14 pds: 13 shillings per acre. Dr. William Read purchased 200 acres on the Great Ogeechee called
Laurel Hill plantation
for 14 pds. per acre. John Jenkins purchased 500 acres on the Great Ogeechee and Canauchee called
the white house
for 5 pds: 6 shillings per acre. His 300 acre plantation on the Great Ogeechee called
Sage Field plantation
sold for 13 pds: 8 shillings per acre to John Howel.
Naturally, the estates of the loyalists were also confiscated, however, Governor Wright enjoyed British possession of Savannah, thus he had sufficient time and resources to ship out his valuables while others lost everything. Wright's Square in Savannah was named for Sir James Wright.
The famous
Mulberry Grove
on the Great Ogeechee River was owned by Sir James Wright. What a purchase that must have been! The 300 and 1224 acres were purchased by Generals Greene and Wayne at a cost of 3 pds 11 shillings and 15 pds 1 shilling. During
past eras, photographs of this plantation were printed on calendars and lithographs.
Sources: Sales of Confiscated Estates available to members of
Georgia Pioneers
Brickwall Subscription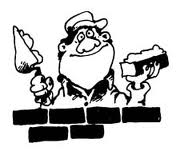 Subscribe to www.georgiapioneers.com for 1 year - $122.00. This subscription includes free brick wall help with one of your Georgia Families. After you subscribe, please submit the issue
here

Special Upgrade Bargain this month for Bloggers. Subscribe to 6 genealogy websites and get 18 months for $150 (rather than 12 months).
Click here to take advantage