After the war, the Executive Committee of the Georgia Council met regularly and conducted the affairs of the new State of Georgia. They paid close attention to details, recording notes, new laws, and activities, keeping Minutes and journals. The new business of Georgia was conducted in a thoroughly diligent manner and its proceedings are recorded in a series of volumes called
The Revolutionary Records
by Coulter. Notes were made of the absence of certain of its members who were busy restoring their plantations and estates and requests that these absentees attending meetings was recorded in the minutes. Those present for the most part during the year of 1782 were: John Baker, Josiah Powel, Charles Odingsells, Thomas Washington, John McLean, Thomas Lewis, Peter Paris, James Martin and Daniel Coleman.
Brickwall Subscription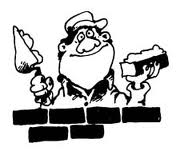 Subscribe to www.georgiapioneers.com for 1 year - $122.00. This subscription includes free brick wall help with one of your Georgia Families. After you subscribe, please submit the issue
here

Special Upgrade Bargain this month for Bloggers. Subscribe to 6 genealogy websites and get 18 months for $150 (rather than 12 months).
Click here to take advantage