Autumn 1781. General Clarke moved to attack the British and retake Augusta. The fighting was bloody and desperate. Just as the city seemed within his grasp, reinforcements for the British garrison arrived suddenly and unexpectedly from South Carolina. Brown, who was besieged in what was known as the "white house" was wounded in both legs and carried about by two of his men to direct the fighting. Some of the Americans, thinking that Augusta was in their hands, went on an expedition into the countryside to find friends. This confusion caused the British to retake the city, and General Clarke saw his victory evaporate. Left behind were a number of American dead and wounded, as well as twenty-eight prisoners.
Pictured: General Elijah Clarke.
Brickwall Subscription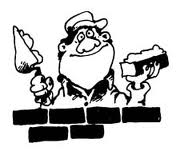 Subscribe to www.georgiapioneers.com for 1 year - $122.00. This subscription includes free brick wall help with one of your Georgia Families. After you subscribe, please submit the issue
here

Special Upgrade Bargain this month for Bloggers. Subscribe to 6 genealogy websites and get 18 months for $150 (rather than 12 months).
Click here to take advantage