Several months passed before the Americans were able to retake Augusta. General Clarke and his Georgia troops were joined by an army which was dispatched to Georgia under the command of Light-Horse Harry Lee and Andrew Pickens. It was General Lee who directed the successful strategy which eventually pinned the British defenders under the culprit Colonel Thomas Brown in Fort Cornwallis. Lee had a tower built on which he mounted guns to pour fire into the fort. Brown and another Tory scourge of the Revolution, Colonel Grierson, were taken prisoner. Yeah! Both were confined to the fort, but Grierson was murdered by someone who dashed up to the fort on a horse, slipped into the room where he was being held, shot him, and then escaped. Such was the treachery of Grierson to the Americans, that the murderer (known) was never identified. Local tradition credits the act of vengeance to Samuel Alexander whose aged father had been treated cruelly by Grierson. General Pickens reported the "very disagreeable and melancholy affair: to General Nathaniel Greene, then commander of the Southern Department. Colonel Thomas Brown and other prisoners were then taken across the river, because, as Pickens' reported to Greene, "the people were so much exasperated about some individuals." Later Brown was escorted under careful guard by the road along the Savannah River, travelling through a veritable onslaught of insults.
Brickwall Subscription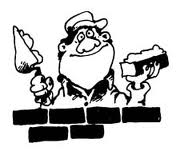 Subscribe to www.georgiapioneers.com for 1 year - $122.00. This subscription includes free brick wall help with one of your Georgia Families. After you subscribe, please submit the issue
here

Special Upgrade Bargain this month for Bloggers. Subscribe to 6 genealogy websites and get 18 months for $150 (rather than 12 months).
Click here to take advantage