The antics of Colonel Thomas Brown continued to insult and harm Americans even as he was carried away. A bitter climax occurred when a grieving and desperate mother, Mrs. McKay, was admitted to the presence of a Tory commander at Silver Bluff. Her seventeen-year-old boy, Rannel, had been hanged by Colonel Brown's men along with five other American prisoners. She recounted the experience to the Tory commander, with angry tears,of how when she had learned that her son had been captured she had followed Brown's army from camp to camp and entreated for his life. Therefore, one of the main reasons for Brown being under heavy guard was that a younger brother of McKay had sworn to kill him.
Brickwall Subscription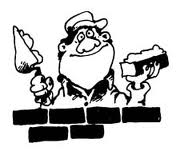 Subscribe to www.georgiapioneers.com for 1 year - $122.00. This subscription includes free brick wall help with one of your Georgia Families. After you subscribe, please submit the issue
here

Special Upgrade Bargain this month for Bloggers. Subscribe to 6 genealogy websites and get 18 months for $150 (rather than 12 months).
Click here to take advantage