Unfortunately, Colonel Thomas Brown, cruel loyalist commander, was not killed by the younger son of Mrs. McKay. Three years after the Revolution he wrote from Nassau a long letter in defense of his military conduct in Georgia and South Carolina. Later, he went to London to resided and was convicted there in 1812 of what is termed by a local South Carolina historian as "a grand forgery upon the government", and thus, "ended his days in disgrace and ignominy."
Brickwall Subscription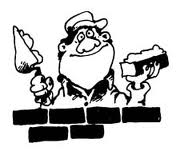 Subscribe to www.georgiapioneers.com for 1 year - $122.00. This subscription includes free brick wall help with one of your Georgia Families. After you subscribe, please submit the issue
here

Special Upgrade Bargain this month for Bloggers. Subscribe to 6 genealogy websites and get 18 months for $150 (rather than 12 months).
Click here to take advantage