At long last the blighted Savannah countryside received rescue from the dashing "Mad Anthony" Wayne, the hero of Stony Point battle and a veteran campaigner with George Washington. As he marched to Savannah, he observed "I find this country a desert." In need of a furlough, but told that he had already enjoyed more leave than any other commander, Wayne was ordered to join General Nathaniel Greene in the South to rid the region of red-coats. The British still occupied Charleston and Savannah. General Wayne rode along southward, about two days behind Greene's army. He did not hurry, stopping in Virginia to visit at the plantations of some friends and occasionally he stayed overnight at a tavern. He pleaded with Greene to assign him some of his Pennsylvania troops for the Georgia campaign, but Greene would not have it. Experienced soldiers were needed for the conquest of Charleston. Wayne was given five hundred veterans and eventually crossed ther Savannah River from South Carolina. Greene had ordered him to remain at Bethesda and not to move closer to Savannah. He was to maintain a barrier between Savannah and the few British detachments and Tories still at loose in the upcountry. The Bethesda encampment became intolerable. Many of his men suffered with fever. From time to time, the bored general sent out forays to push the British back into Savannah. Once, he sent a caravan of dragoons on its way home from Savannah south to the Altamaha river. The uniforms of the dragoons was red and Wayne's theory was that the Indians would think they were British troops. The trick worked. The Indians were lured into an ambush by the troops, made prisoners, and their ninety-three pack animals and goods were confiscated for use by the American army. The trick was tried again on the Choctaws, but it did not work this time as the Indians discovered the deception after a number of them were assembled and escaped.
Brickwall Subscription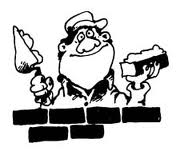 Subscribe to www.georgiapioneers.com for 1 year - $122.00. This subscription includes free brick wall help with one of your Georgia Families. After you subscribe, please submit the issue
here

Special Upgrade Bargain this month for Bloggers. Subscribe to 6 genealogy websites and get 18 months for $150 (rather than 12 months).
Click here to take advantage