Lachlan McGillivray was born in Inverness Scotland and came to Georgia with the other clans from the same place to settle and occupy a village they called Inverness (now Darien) and protect the colonists against Spanish invaders and their Indian warriors at St. Augustine, Florida. This Scottish settlement from Inverness were fiercely loyal to General Oglethorpe and helped him win the land War of Jenkin's Ear in the battle of Bloody Marsh. His family established a trading company and traded with the Creeks, mastering the language. By 1741 he served as interpretor British diplomatic agents. During 1744 he was licensed to trade among the Creeks in Florida, Tennessee, Georgia and Alabama. He was a successful merchant in Augusta and Savannah and assisted in the negotations for the Treaty of Augusta in 1763. Others of the Scottish clans also became Creek chieftains, as in the instance of Chief William McIntosh. As McGillivray had a splendidly successful career in the colonies, working with British agents as well as the Creeks, it seems perfectly logical why his loyalties were to Great Britain. During the first part of the war he was a vicious opponent. At the end of the conflict, he returned to Scotland with other Scottish loyalists and died at Dummaglass in 1799. However, on September 2, 1782, his 1,000 acres opposite Mathew's Bluff on the Savannah River, was sold for 4 pds., 1 shilling per acre to Raymond Demerie, a frenchmen who came to Ft. Frederica with Oglethorpe and served as a soldier.
Brickwall Subscription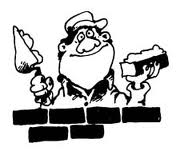 Subscribe to www.georgiapioneers.com for 1 year - $122.00. This subscription includes free brick wall help with one of your Georgia Families. After you subscribe, please submit the issue
here

Special Upgrade Bargain this month for Bloggers. Subscribe to 6 genealogy websites and get 18 months for $150 (rather than 12 months).
Click here to take advantage