June 23, 1782. One night General Wayne and his little army barely escaped extermination in a surprise night attack by some three hundred Creeks led by Guristersijo who had been dispatched on this mission by Alexander McGillivray, the great half-breed Creek leader in Alabama who so detested the Americans. General Wayne had relaxed his vigilance somewhat. The camp was poorly guarded as Guristersijo prepared his coup and discovered that there was only one sentry at their rear and a handful of guards in their front towards Savannah. The Indians advanced quietly in the dead of night from the rear, killing the lone sentry, and with wild war whoops swarmed towards the camp. Wayne was the first out of his tent, having a pistol in one hand and a sword in the other. He sized up the situation quickly and began shouting orders. The attack was successfully repelled. The general almost lost his life. He had mounted his horse to better direct the counterattack and Guristersijo, lying on the ground, sent a bullet into the animal. The horse fell under the American commander. But he got himself clear without injury. This night attack was the last battle. Literally.
Brickwall Subscription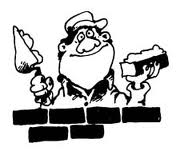 Subscribe to www.georgiapioneers.com for 1 year - $122.00. This subscription includes free brick wall help with one of your Georgia Families. After you subscribe, please submit the issue
here

Special Upgrade Bargain this month for Bloggers. Subscribe to 6 genealogy websites and get 18 months for $150 (rather than 12 months).
Click here to take advantage