Cotton-pickers were slaves on the large plantations who could spare the labor to pluck the cotton from its bowls. As this occurred, there emerged a person by the name of Eli Whitney. Catherine Greene, wife of General Greene, learned about Eli from Phineas Miller, manager of their Greene plantation. They were now the owners of
Mulberry Grove
plantation and Eli was brought there to devise the cotton gin. Whitney was from New England and she met him on a ship which was taking her back from her former home in Rhode Island to Savannah. Whitney was going South to fill a teaching post at the then new University of Georgia which was situated in Athens. She persuaded him to visit
Mulberry Grove
. It was during this visit that he invented and patented the cotton gin. Another inventor with a patent but the courts upheld the Eli Whitney patent as legitimate. Ultimately Whitney grossed about $200,000 from the gins which were sold throughout the South. The invention launched the South into a prosperous age, so needed after the devastation of the Revolutionary War.
Brickwall Subscription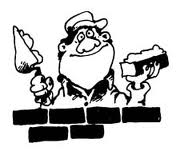 Subscribe to www.georgiapioneers.com for 1 year - $122.00. This subscription includes free brick wall help with one of your Georgia Families. After you subscribe, please submit the issue
here

Special Upgrade Bargain this month for Bloggers. Subscribe to 6 genealogy websites and get 18 months for $150 (rather than 12 months).
Click here to take advantage