After the Revolutionary War, Savannah was devastated, The cost of freedom had come high. Many persons lost their entire fortunes. However, before the war some planters along the coastal islands were beginning to experiment with sea-island cotton imported from the Bahamas into the Carolinas and Georgia. Before the war some of the larger plantations of several thousand acres were trying the new cotton. But after the war, these vast plantations were broken up, Take
Mulberry Grove
owned by loyalist Governor Sir James Wright. He had 523 slaves working on his eleven plantations. The average size of a rice plantation was 400 acres. Such plantations ordered in wholesale lots from England. Savannah drew upon the prosperity of the plantations to expand its business and financial interest, its banks, and its shipping. Ocean-going vessels sailed into the harbor with finished goods and took away the produce of the lowlands and the upper valley. Savannah was incorporated as a city in 1789. Only the year before had Chatham Academy had been chartered by the State legislature. The plantations began to grow crops of the new variety of cotton.
Brickwall Subscription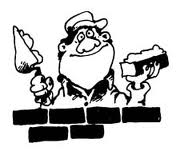 Subscribe to www.georgiapioneers.com for 1 year - $122.00. This subscription includes free brick wall help with one of your Georgia Families. After you subscribe, please submit the issue
here

Special Upgrade Bargain this month for Bloggers. Subscribe to 6 genealogy websites and get 18 months for $150 (rather than 12 months).
Click here to take advantage