Everyone knew about "Cotton" Miller and joked with him. He was a persistent fellow with great faith, yet thought to be foolish. For many years he was the only purchaser of cotton in Savannah. He bought it in meager lots of twenty to a hundred pounds and assorted it and packed it himself for market. Everyone had heard the story of how the very first shipment of cotton from Savannah in 1784, eight measly bags of it, had been seized at Liverpool because it was said that that much cotton could not have been produced in the United States. England's industrialist had been very leery of cotton and had big investments in wool. But now they were accepting it. Big mills were built and ready for the American cotton. Bales of cotton piled up in longer and longer rows along the riverfront at Augusta, being carted in wagons from South Carolina and Georgia plantations. By 1805 Savannah was shipping 27,600 bales to Liverpool, which was one-fourth of all of the cotton sent to that English port from the United States. And three-fourths of all the cotton came out of the fields in Georgia and South Carolina.
Brickwall Subscription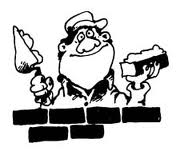 Subscribe to www.georgiapioneers.com for 1 year - $122.00. This subscription includes free brick wall help with one of your Georgia Families. After you subscribe, please submit the issue
here

Special Upgrade Bargain this month for Bloggers. Subscribe to 6 genealogy websites and get 18 months for $150 (rather than 12 months).
Click here to take advantage