A temporary halt to cotton shipments occurred when President Jefferson declared an embargo against all shipping from US ports. This was done to keep the young republic from becoming embroiled in the titanic war raging between England and Napoleon that was affecting the whole Western world. Savannah harbor was stagnant, like so many others up and down the coast. Thus, depression settled upon Savannah and Augusta and the river valley which lasted through the War of 1812.
Brickwall Subscription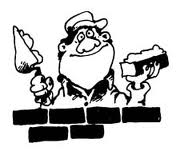 Subscribe to www.georgiapioneers.com for 1 year - $122.00. This subscription includes free brick wall help with one of your Georgia Families. After you subscribe, please submit the issue
here

Special Upgrade Bargain this month for Bloggers. Subscribe to 6 genealogy websites and get 18 months for $150 (rather than 12 months).
Click here to take advantage