After the British army left Savannah and the patriots reclaimed its territory, it was disheartening to see the agricultural devastation all along the Savannah River valley. It was a starved land, trampled and ravaged. The weary militia and continentals found their homes desecrated and ravished. Fortunes had been wiped out in the struggle for independence along with paper currency and the coin of the economy was barter. The Governor of the State, no longer a wanderer, returned home and gave out a whole of bills in exchange for a night's lodging for his party in the Savannah tavern.
Brickwall Subscription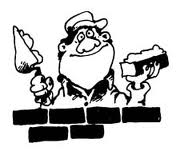 Subscribe to www.georgiapioneers.com for 1 year - $122.00. This subscription includes free brick wall help with one of your Georgia Families. After you subscribe, please submit the issue
here

Special Upgrade Bargain this month for Bloggers. Subscribe to 6 genealogy websites and get 18 months for $150 (rather than 12 months).
Click here to take advantage