The Great Ogeechee River played a major role in agriculture before the Revolutionary War and afterwards. Planters from Augusta to Savannah built plantations along this river and its tributories. Alexander McGilvray, the (Scottish) Indian trader who fought for the British during the war owned land here. Also Governor Sir James Wright and others.
Brickwall Subscription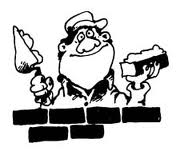 Subscribe to www.georgiapioneers.com for 1 year - $122.00. This subscription includes free brick wall help with one of your Georgia Families. After you subscribe, please submit the issue
here

Special Upgrade Bargain this month for Bloggers. Subscribe to 6 genealogy websites and get 18 months for $150 (rather than 12 months).
Click here to take advantage