What with the embargo on trade and dangers from Napoleon in the Western World, the harbor at Savannah was stagnant. No traffic moved on the river. Savannah and Augusta trade failed. When finally the war came to an end, the Savannah River recovered quickly. Now began a more prosperous era.
Brickwall Subscription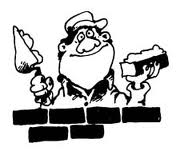 Subscribe to www.georgiapioneers.com for 1 year - $122.00. This subscription includes free brick wall help with one of your Georgia Families. After you subscribe, please submit the issue
here

Special Upgrade Bargain this month for Bloggers. Subscribe to 6 genealogy websites and get 18 months for $150 (rather than 12 months).
Click here to take advantage