After the War of 1812, some three thousand troops were engaged in guerrilla warfare with the Creeks along the Savannah River valley and in Alabama. Yet the Lower Creeks remained peaceful. The militia was sent out to quell these raids, however, a large number were pushed into western territory (Alabama and Mississippi) in 1819 and their lands drawn in lotteries by settlers
willing to occupy old Indian settlements and trails.
Brickwall Subscription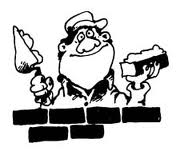 Subscribe to www.georgiapioneers.com for 1 year - $122.00. This subscription includes free brick wall help with one of your Georgia Families. After you subscribe, please submit the issue
here

Special Upgrade Bargain this month for Bloggers. Subscribe to 6 genealogy websites and get 18 months for $150 (rather than 12 months).
Click here to take advantage