By 1826, 190,000 bales of cotton were shipped from Savannah. Merchants amassed wealth in cotton. Where earlier the lucrative crop was rice, now it was cotton. Some of the wealthy families in the city sought their fortunes in cotton.
Brickwall Subscription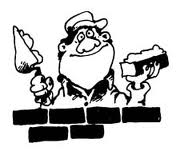 Subscribe to www.georgiapioneers.com for 1 year - $122.00. This subscription includes free brick wall help with one of your Georgia Families. After you subscribe, please submit the issue
here

Special Upgrade Bargain this month for Bloggers. Subscribe to 6 genealogy websites and get 18 months for $150 (rather than 12 months).
Click here to take advantage