William H. Crawford was kin to the Crawfords of Scottish descent from Virginia who settled in the backcountry in 1643, then came into South Carolina and Georgia. They followed the back trail and crossed the Savannah River to the fertile midlands. William had his early education in the Old Field Schools, later on conducting one of those schools not far from Augusta. Ultimately he rose to the office of Senator, then Secretary of War and Secretary of the Treasury. He was also the chosen candidate to run for president of the United States, however, suffered a paralyzing stroke of apoplexy and John Quincey Adams triumphed over him in 1824. Crawford had a number of political differences and fought a duel over one issue with Peter Lawrence Van Allen. The affair took place at the famous dueling ground along the Savannah River, which was the site of old Fort Charlotte, about twelve miles below Petersburg onn the Carolina side. It was a favorite spot for duelling. The fort (in McCormick County) was built of granite stones quarried from across the Savannah River. The map depicts the site as well as the old Cherokee Indian trails.
Another duelling spot was Sand Bar Ferry, in the middle of the river, about four miles below Augusta.
Brickwall Subscription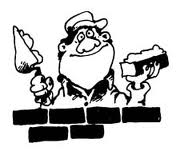 Subscribe to www.georgiapioneers.com for 1 year - $122.00. This subscription includes free brick wall help with one of your Georgia Families. After you subscribe, please submit the issue
here

Special Upgrade Bargain this month for Bloggers. Subscribe to 6 genealogy websites and get 18 months for $150 (rather than 12 months).
Click here to take advantage