Pictured is an old steamboat. William Longstreet was born in Augusta in 1759 and was seventeen years old when the American Revolution began. He was a natural inventor and had a passion for the steam engine. He formed a partnership with Isaac Briggs and in 1788 appealed to the Georgia Assembly which resulted in an Act "to secure Isaac Briggs and William Longstreet for the term of 14 years, the sole and exclusive privilege of using a newly constructed steam engine, invented by them." However, they had little success in enlisting public interest in such an enterprise, so in September of 1790 wrote to Governor Telfair of Georgia.
"Sir: I make no doubt you have often heard of my steamboat and as often heard it laughed at. But in this I have only shared the fate of all other projectors, for it has uniformly been the custom of every country to ridicule the greatest inventions until use has proved their ability. In not reducing my scheme to practice has been a little unfortunate for me I confess, and perhaps the people in general; but until very lately I did not think that either artists or material could be had in the place sufficient. However, necessity, that perfecting my plan almost entirely with wooden materials, and by such workmen as may be got here, and from a thorough confidence of its success I have presumed to ask for assistance and patronage.
"Should it succeed agreeable to my expectation, I hope I shall discover that source of duty which such favors always merit; and should it not succeed, your reward must lay with other unlucky adventures."
"For me to mention to you all the advantages arising from such a machine, would be tedious and indeed quite unnecessary, therefore I have taken the liberty to state in this plain and humble manner my wish and opinion, which I hope you will excuse, and I shall remain either with or without approbation, your Excellency' most obedient and humble servant."
About the time of this letter he is reputed to have hitched a steam engine to a small boat and used it successfully in propulsion on the river. He also used the engine for other practical purposes. In 1801 he had a steam sawmill. From the Augusta Herald of June 30, 1802: "This mill, though in miniature, appears to have all the necessary machinery for saw-mills and strikes out one hundred times per minute, without the aid of any wheel whatsoever."
There is the legend that Longstreet operated a steamboat successfully on the Savannah River in 1806. Over a year passed and on November 10 of 1808, The Augusta Herald published: "We are happy to announce that Mr. Longstreet's experiments with his new invented steamboat have answered most sanguine expectations. The lovers of the arts in this place, and the spectators who have been extremely gratified by the different essays he has made, and no doubt remains in their minds, but his labors will be crowned with success, and that it will, were it necessary, add another proof that Americans are endowed with genius."
Only six years after steamboats passed regularly on the Savannah River, Longstreet died. The inscription of his tombstone in St. Paul's churchyard (Augusta) reads:
Sacred to the memory of William Longstreet, who departed this life September 1, 1814, aged 54 years, 10 months and 28 days. "All the days of the afflicted are evil, but he that is of a merry heart hath a continual feast."
Brickwall Subscription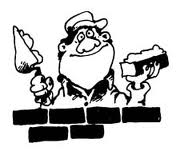 Subscribe to www.georgiapioneers.com for 1 year - $122.00. This subscription includes free brick wall help with one of your Georgia Families. After you subscribe, please submit the issue
here

Special Upgrade Bargain this month for Bloggers. Subscribe to 6 genealogy websites and get 18 months for $150 (rather than 12 months).
Click here to take advantage