The first steamboat which operated on the Savannah River was that belonging to William Longstreet.A second boat was owned by Henry Schultz, a German-born promoter who founded Hamburg, South Carolina and was the principal agent of South Carolina in this river war during the first half of the 19th century.
Brickwall Subscription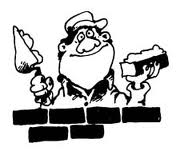 Subscribe to www.georgiapioneers.com for 1 year - $122.00. This subscription includes free brick wall help with one of your Georgia Families. After you subscribe, please submit the issue
here

Special Upgrade Bargain this month for Bloggers. Subscribe to 6 genealogy websites and get 18 months for $150 (rather than 12 months).
Click here to take advantage