During 1801 a famous boys' school was built along the banks of the Savannah River, on the Carolina side, about forty-five miles from Augusta and six miles from Willington. This was a time when the Broad River joined the Savannah on the Georgia side and a wagon trail led off into South Carolina. It was called the Willington School, named by his founder, Dr. Moses Waddel. Dr. Waddel was a Presbyterian minister who later became the president of the University of Georgia. This was a time when the basic studies were taught in the field schools.
Brickwall Subscription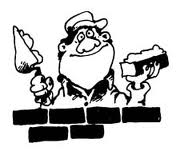 Subscribe to www.georgiapioneers.com for 1 year - $122.00. This subscription includes free brick wall help with one of your Georgia Families. After you subscribe, please submit the issue
here

Special Upgrade Bargain this month for Bloggers. Subscribe to 6 genealogy websites and get 18 months for $150 (rather than 12 months).
Click here to take advantage