Johnson Square in Savannah
When James Oglethorpe sat down in the forest and drew his plan for Savannah Towne, he incorporated a number of squares. The first one, at the head of Bull Street nearest to the bank leading to the Savannah River, he named at the South Carolina governor, Governor Johnson. The reason is that Johnson had treated him cordially and he could count upon the governor to seen troops into Savannah, if necessary. Robert Johnson
(1682–1735) was the British Colonial Governor during 1717 to 1719, and again from 1729 to 1735. His claim to fame was that he was the one who
ordered
Colonel William Rhett to engage the sloops of the notorious pirate, Stede Bonnet in the Battle of the Cape Fear River near Charleston in 1718. The square today looks nothing like that which was described in Candler's book of Colonial Georgia. It was a circular dirt area, being fenced off with pinewoods. At the far end was a well which pumped water for the horses into a trough. More details on colonial life is available from the book of Jeannette Holland Austin,
Colonial Georgians
, now out of print, but published for members of
Georgia Pioneers
under "Colonial Records".
Brickwall Subscription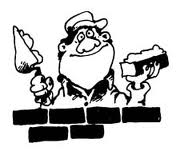 Subscribe to www.georgiapioneers.com for 1 year - $122.00. This subscription includes free brick wall help with one of your Georgia Families. After you subscribe, please submit the issue
here

Special Upgrade Bargain this month for Bloggers. Subscribe to 6 genealogy websites and get 18 months for $150 (rather than 12 months).
Click here to take advantage