Savannah River across from Augusta
Rafting lumber down the Savannah River was a popular practice in the 18th and 19th centuries. From the earliest of days the settlers who came with Oglethorpe did a large business of cutting and shipping trees down river. There were many thick forests and swampy lowlands below Augusta which were farmed on a big scale. The master of the rat, by tradition and practice, was the pilot. Not only did he have charge of the raft in its journey down the river to Savannah but also superintended the building of the rat itself on which the lumber was piled. Each raft carried a crew of three, the pilot, the assistant pilot and the roustabout (the third man was also the cook).
Brickwall Subscription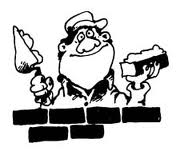 Subscribe to www.georgiapioneers.com for 1 year - $122.00. This subscription includes free brick wall help with one of your Georgia Families. After you subscribe, please submit the issue
here

Special Upgrade Bargain this month for Bloggers. Subscribe to 6 genealogy websites and get 18 months for $150 (rather than 12 months).
Click here to take advantage