New! You can now traverse 8 genealogy websites using the same password. View old wills on your computer, bible records, traced families and more.
Georgiapioneers.com
Kentuckypioneers.com
Northcarolinapioneers.com
Southcarolinapioneers.net
Virginiapioneers.net
Southeasterngenealogy.com (TN)
Gagraduates.com
Genealogy-books.com
<a href="http://georgiapioneers.com/subscribe/subscribe.html" title="Subscribe here">subscribe here</a>
Brickwall Subscription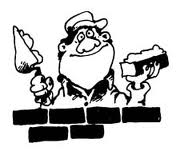 Subscribe to www.georgiapioneers.com for 1 year - $122.00. This subscription includes free brick wall help with one of your Georgia Families. After you subscribe, please submit the issue
here

Special Upgrade Bargain this month for Bloggers. Subscribe to 6 genealogy websites and get 18 months for $150 (rather than 12 months).
Click here to take advantage